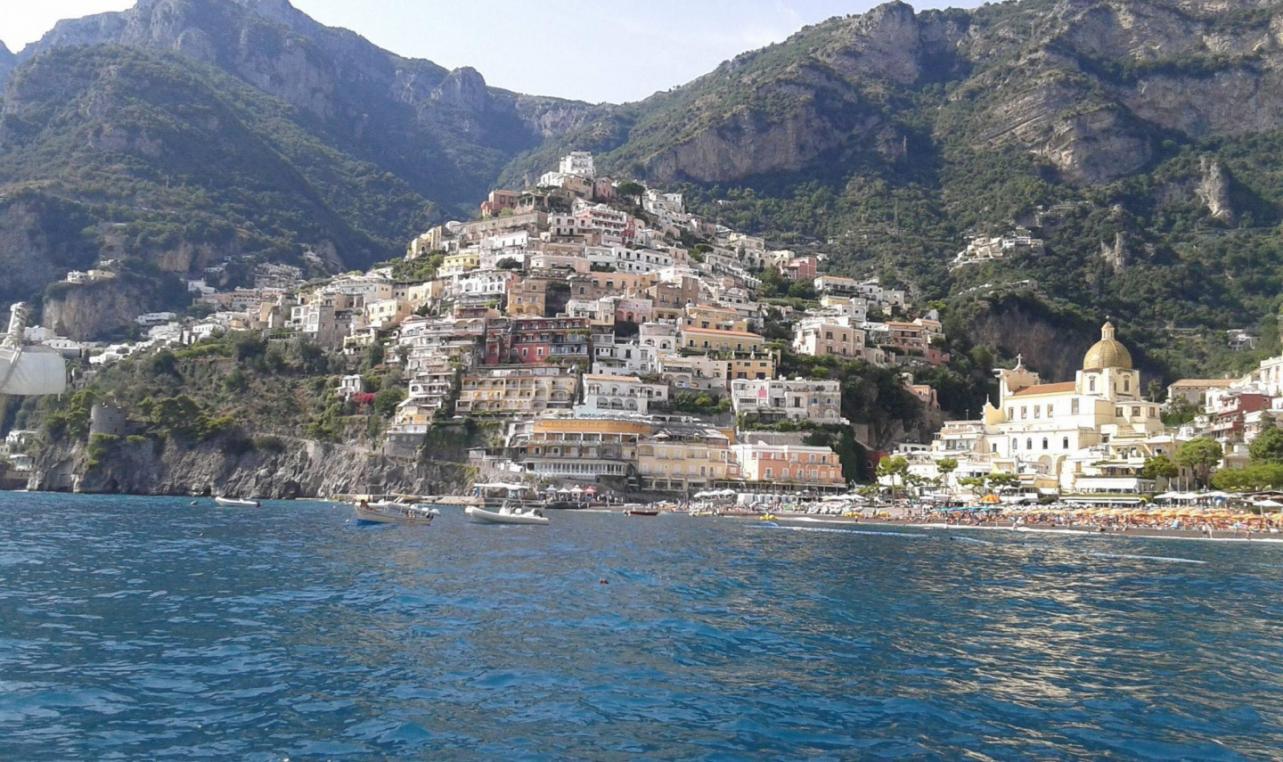 Boat Tour
Private Amalfi Coast Boat Trip
Boat Tour
Booking with us!
Send now a request!
We guarantee you only the top rated attractions, at the Best Price!
Tour Description
Amalfi Coast boat trip
Let yourself be charmed by the wonders of the Amalfi Coast on board your favorite yacht
During this boat tour you will look up to the Amalfi Coast from the sea and be enchanted by the attractive landscapes that it offers. From Positano to Amalfi, crossing through Praiano, Furore... there are so many lovely views that you will appreciate during this boat trip.
Amalfi, heart of the coast, has been a UNESCO World Heritage Site since 1997 and was one of the four Maritime Republics of Italy. The charm of Amalfi has always attracted artists, writers, and painters and even today, with its Paper Museum and its Cathedral of Sant'Andrea dating back to the 10th century, continues to fascinate people from all over the world.
While are you on your yacht on the Amalfi Coast you can take so many fantastic pictures where the views of Positano and all it's multicolor houses will be a perfect experience. Here you can ramble through it's narrow streets and shop in the "Positano Fashion" pretty boutiques.
You will see the famous Fjord of Furore, which in the past represented a primary natural port, and you'll sail through Praiano, a small fishing village that stands out for its enchanting majolica dome churches.
During your cruise on the Amalfi Coast you will take a stop along the coast and dive into the sea for a cooling swim.
The staff on board will you offer Prosecco, snacks, fresh drinks. Music and fun are guaranteed!
We'll show you locations that you'll never forget and that you'll keep in your heart forever.
During the tour you will discover:
Li Galli island;
Positano;
Praiano;
The Fjord of Furore;
Conca dei Marini;
The Emerald Grotto (optional visit not included in the price);
Amalfi;
Maiori (according to the availability of time)
Pandora Cave (according to availability of time)
Meeting Point:
Either at the port of Sorrento or Amalfi coast. Other ports along the Amalfi coast can be agreed as pick up points.
If you desire to have a different meeting point and/or a private car transfer from the hotel to the port, please contact us.
*On board the boats of Alcaexcursions you will experience a professional welcome, the best comfort and the thrill of speed. Below there are a variety of Boats or Yachts to choose from and relative prices. While in our fleet section you can take a look at the photos and technical characteristics of our available boats
*The yacht and the private skipper will be entirely dedicated to you, the itinerary can be customized and if you wish it is also possible to add a private guide who will be with you while sailing and will show you around when you are on mainland, on board you will also find towels, drinks and snorkeling gear.
*The tour is subject to weather and sea conditions a full refund will be given if the tour needs to be cancelled when the weather conditions cannot guarantee the safety of navigations.
What's Included
Departure from the nearest port 
Cruise along Amalfi coast; 
Stops for swimming and taking pictures,
Snorkeling equipment
Beach towel
Soft drinks; water, coca cola, beer, Prosecco, limoncello.
Classic snack sandwich tomato and mozzarella or fresh fruit
Free time to visit Amalfi & Positano
Professional Skipper
Fuel
Not Included
Restaurant reservations and grottoes entrance tickets.
Maybe you will be interested also in: