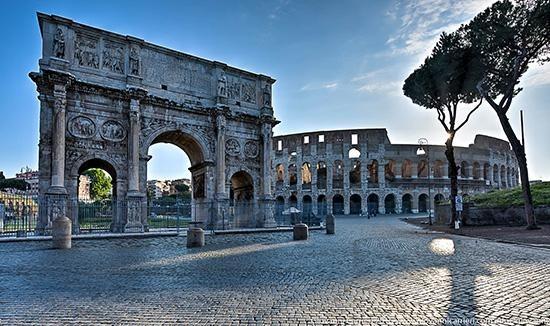 Drive Tour
ROMA Colosseum, Domus Area
Duration:
3 hours (Approx)
Drive Tour
Booking with us!
Send now a request!
We guarantee you only the top rated attractions, at the Best Price!
Tour Description
Explore the most important sights of Ancient Rome - the Colosseum, Roman Forum and Palatine Hill with skip the line access.
First, visit Rome's most iconic site, the Colosseum, with your guide who will talk you through the bloody past of the amphitheater, home to gladiators, mock sea-battles and executions.
Then, head to the Roman Forum to walk along the "Via Sacra" or "Sacred Way" – the main path through the Roman Forum, which once sparkled with festivals and triumphal processions as Roman armies returned from war.
Finally, see the Palatine Hill, the most famous of the Seven Hills of Rome. From here, admire the views of the Roman Forum and Nero's Circus Maximus where chariot races were once held.
Exact time will be provided in final documents. Pick up at your hotel.
What's Included
Colosseum entrance fees with skip the line access
Private English-speaking guide at disposal for 3 hours
Private driver at disposal for 3 hours
Additional Information
Please note that large bags/backpacks/suitcases are not permitted in the Colosseum and Roman Forum. Only very small bags are allowed. Please do not bring these items with you on the day of your tour as there are no coatrooms at the Colosseum.
Maybe you will be interested also in: