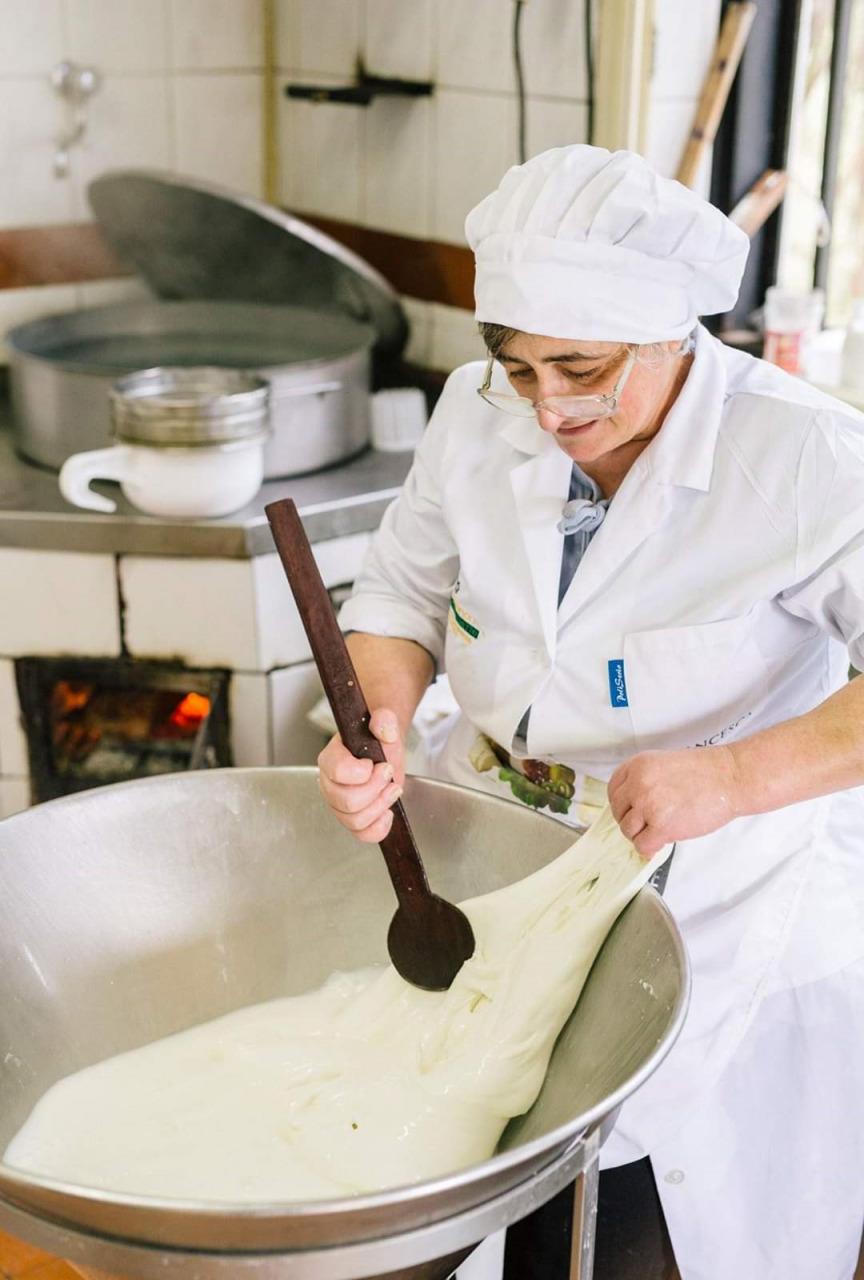 Lifestyle Tour
Culinary Tour
Duration:
5 hours (Approx)
Lifestyle Tour
Booking with us!
Send now a request!
We guarantee you only the top rated attractions, at the Best Price!
Tour Description
Culinary Tour 
The enogastronomic tour activity can be really memorable when you explore different food cultures, ingredients and new ways of cooking. The breathtaking view by you will witness on road in one of Italy's prime tourist destinations. It really is beautiful and an unforgettable experience which is not to be missed. The road trip along this coastline is stunning and along the way you can admire beautiful panoramas and a lot of olives tree but on the whole it's the food tasting and tour which will leave you with such a great recollection of this day. Sit back and enjoy driving around the Sorrento Coast and take in the experience of tasting the authentic local cuisine. A great combination of pleasure feasting your eyes and your stomach the Italian way. 
Benedetto and Lucio devised the enogastronomic tour; both considered masters in the art of Provolone Del Monaco, lemon and pizza Margherita.
The tour is structured in the following way:
OLIVE OIL AND LEMONS - Guided tour of a historic citrus grove (a registered producer of lemon and olive oil). A tasting of the products: homemade lemonade, lemon slices with sugar, lemon and orange marmalade on a rusk and extra virgin olive oil, lemon and orange scented olive oil on a slice of homemade bread.
PROVOLONE AND MOZZARELLA MAKING
 Guided tour of holiday farm (A registered producer of provolone del Monaco DOP) and making of mozzarella cheese and caciottine, then a taste of salami of our own production and provolone del Monaco. All served with a good glass of local wine. The milk we use for the production of cheese comes from high quality cows, such as Agerolese, Frizzone and Pezzata antica breeds.
PIZZA MAKING SHOW & TOUR
 Pizza at Ristorante da Francesco, in the historic center of Schiazzano, guests will receive an explanation on the making of the typical Neapolitan pizza and will get the opportunity to make one out of the dough kneaded in the morning. After it is tasted accompanied by wine, dessert and coffee.
LIMONCELLO TIME
 Finally we will walk back to the historic citrus grove to taste limoncello as a digestive and then you will get to know the special family recipe.
Culinary Tour Sorrento In Brief:
* Alcaexcursions English speaking private driver will meet/pick up at your Hotel/Accommodation and after a brief presentation, you will be accompanied to your luxury and licensed Mercedes vehicle to start this lovely tour.
*We'll drive half an hour south of Sorrento; you will have 4 hours at your disposal to enjoy this amazing private cooking class.
*At the end of the tour Alcadriver will drive you back to your accommodation whilst you enjoy the drive in total relaxation, comfort and style.
*Total duration 5 hours. (6h from Sorrento Coast Area)
IMPORTANT NOTES:
Please kindly note that your driver will be at your complete disposal for the entire time, personalizing your sightseeing tour in order to offer you the best possible experience; in our tour descriptions you can read the highlights of each location, but of course you can discuss the itinerary with the driver and the timing between each place which might be subject to change (traffic - weather conditions).
Maybe you will be interested also in: