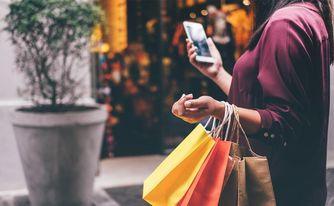 Lifestyle Tour
Exclusive Shopping HD Tour
Duration:
5 hours (Approx)
Lifestyle Tour
Booking with us!
Send now a request!
We guarantee you only the top rated attractions, at the Best Price!
Tour Description
Exclusive Shopping HD Tour
Are you looking for a day tour where you can do shopping in the hottest locations? Our guided and self-guided shopping tours of all the retail hotspots on the Amalfi Coast, Sorrento area and Naples city give you the opportunity to shop till you drop or simply browse. The object is to buy like a true Italian.
If you would like to spend a day dedicated to shopping and want to browse the shops efficiently this tour is great for you. alcaexcursions has a good relationship with many store owners and stylists, we are able to give you tips and honest opinions on what works well and what doesn't . Being experts on prices knowing when you are being treated unreasonably or getting a true bargain. Alca will make the tour truly enjoyable and it might even be the highlight of your time spent on the Sorrento and Amalfi coast!
You will really enjoy your time with alca, we are incredibly kind and knowledgeable on where to shop. We know what's in style and not, where to find quality designer clothing and Italian made. A Day you Will Never Forget!!!
Our knowledge of the fashion industry (and not only) is amazing and so insightful; we work very hard to make your experience nothing short of exceptional; going to places that you would never have imagined going on your own. We are also happy to advice you honestly on the fit and style. Alca is not pushy – we work with you to make sure you are happy with your purchases. Give us your budget and we try to stay within it visiting the best places for you. Not only we'll shop together but we'll also take the time to make you aware of the tax free shops so you can turn in your tickets and get tax money in return, which is great as this means more money to spend! During the day you will have time to enjoy a great lunch.
We would love to show you a variety of secret shopping spots of Sorrento & Amalfi Coast area, we don't benefit from any commissions from the stores making it easier to be objective in our judgement. If something doesn't fit we say it! For women, men and teenagers, looking forward to meeting you and having a good time while discovering the fashion, artisan, jewellery and other pieces you've been looking for.
Visit boutiques, shops where you can find unique garments and accessories, souvenirs that will last for a lifetime, we can go to artisans ateliers, antique shops, ceramic factories, inlaid wood laboratories, leather goods factories, home design shops or meet jewellery designers directly in their workshop, because this is a tour that you can completely customize.
A complete journey exploring the creative beauty of the Amalfi Coast and Sorrento area.
The best thing? The tour is 100% customized to your style! This is the real made in Italy tour.
Maybe you will be interested also in: