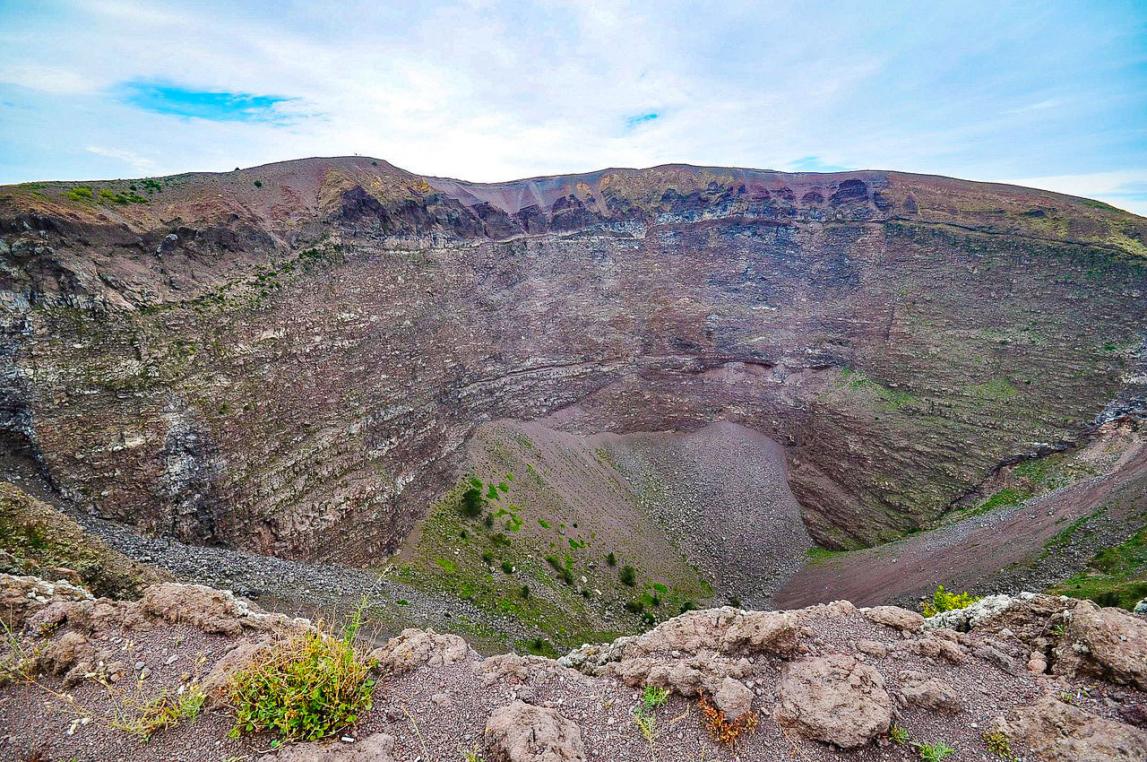 Excursion from Port
Pompeii,Herculaneum, Mount Vesuvius
Duration:
8 hours (Approx)
Reserve Now
Tour Description
Tour Description
POMPEI
With all three of these most fascinating places in close proximity to each other, it is possible with the aid of alca private driver to see them all in a one day tour. It is especially interesting to visit the ruins in Pompeii and Herculaneum in the same day as they are both very different to another. Pompeii of course was the great Roman city which was covered in ash when Mt Vesuvius erupted in 79AD. Much of the buildings or focal points of the town are still visible and with the help of a guide on a private tour, it is easy to imagine Pompeii as it was once upon a time,visiting the Pompeii Ruins must make it to your agenda.The site of Pompeii, the petrified memorial to Vesuvius's eruption in AD 79, is the largest, most accessible, and probably most famous excavation anywhere. A busy commercial center with a population of 10,000–20,000, Today it's choked with both the dust of 25 centuries and more than 5 million visitors every year; only by escaping the hordes and lingering along its silent streets can you truly fall under the site's spell. On a quiet backstreet, all you need is a little imagination to picture life in this ancient town.
HERCULANEUM
In 79 AD, the cataclysmic volcanic eruption that obliterated Pompeii also buried the seaside town of Herculaneum, known today as Ercolano. Hidden until the 18th century, its artful frescoes and mosaics have retained much color and are truly a sight to behold. Your tour includes visits to the House of the Mosaic Atrium, the House of Neptune and Amphitrite and the House of the Deer. Continuing on your walk you will visit the Decumanus, the Palestra, the Basilica and the Thermal Baths of the Forum.
The Herculaneum town which was buried beneath the mud and lava as opposed to ash, as with Pompeii. There are timbers still in place, doorways which look untouched and furniture in the buildings,,the extreme heat, toxic gases and ash of the pyroclastic surge left much intact for posterity. 
MOUNT VESUVIUS
Lastly and what better way to finish off a tour to Herculanean and Pompeii, than by trekking up to the top of the volcano which caused all the destruction.It is a moderate walk after driving most of the way up but for everyone who make the trek, the panoramic views at the top are worth every ounce of effort.Looking into the crater you realise how massive was the inverted cone of solid rock that was blasted into the heavens in AD 79, and what force was required to do that.
Vesuvius is a volcano located in Italy, in a dominant position compared to the Gulf of Naples,It is one of the two active volcanoes of continental Europe and one of the most studied and dangerous in the world due to the high population of the surrounding areas and its explosive characteristics. It is full of biodiversity: 612 plant species, 227 animal species, 600.000 visitors at year…
Nowadays the area of the park is quite narrow, less than 8.000 hectares, but 350.000 people still
lives there! arrived at the top you can see spirals of steam rising (coming from the crater)and views spectacular, it deserves mount vesuvius a visit indeed!
Pompeii, Herculaneum, Mount Vesuvius Tour in brief :
* Alcaexcursions private driver speaking english will meet you where your cruise ship will be docked and will be easy recognizable due to due to the sign on which will be written your name and our agency logo.After a brief presentation,you will be accompanied to your luxury and licensed Mercedes vehicle for to start this lovely tour.
*We will drive to pompeii where we will make our first stop (2h) alca will leave you right at the entrance of the ruins.
*once visited pompeii,you'll continue driving for about 30 minutes until to reach the second destination Herculaneum where you will another 2 hours for discover this beautiful excavations.
*Then your chauffeur will meet you at the parking (located next to the entrance to the excavations) ready to drive you to the top of Mount Vesuvius.
*The next and last destination is Mount Vesuvius that is managed in a serene natural setup. Tourists prefer trekking for 45-minutes uphill to reach the crater spot. Our chauffeurs hold good knowledge about the local routes. Moreover, they would serve detailed information about various highlights during the ride. We possess English-speaking chauffeurs who can easily interact with foreign tourists. Our service package cost does not include entrance tickets, dining bills and guide charge.
*The return driving to your port where your ship it's located will be in time and in absolute comfort.
*Total duration 8 hours
MPORTANT NOTES:
Please kindly note that your driver will be at your complete disposal for the entire time, personalizing your sightseeing tour in order to offer you the best possible experience; in our tour descriptions you can read the highlights of each location, but of course you can discuss with your driver the itinerary and the timing between each place which might be subject to change (traffic - weather conditions).
*If you are interested to have a special stop for lunch during your tour,please email us for to book in advance,or you can discuss with our local drivers they  can recommend some good restaurant equally,eating well in Naples area is easy
*Informative and fun, you'll learn about the life of the wealthy in Roman antiquity as you stroll through the intriguing ruins,and no forget to dress appropriately for this excursion, as walks tend to be cobbled and the summer temperature can be extreme. Quality walking shoes and a hat or umbrella should suffice.
Highlights
The ruins of Pompeii
Archeological excavations
Herculaneum, an ancient residential town of Greek origins
Mount Vesuvius
*Entrance Fees and Times
Pompeii - 15 Euros
Herculaneum - 11 Euros
Vesuvius - 6.50 Euros
Open 08.30 AM - 6.00 PM

EXTRA SERVICES (ON REQUEST)
Guide for Half Day: 120 € (2 hours). Guide for Full Day: 250 €.
Maybe you will be interested also in: