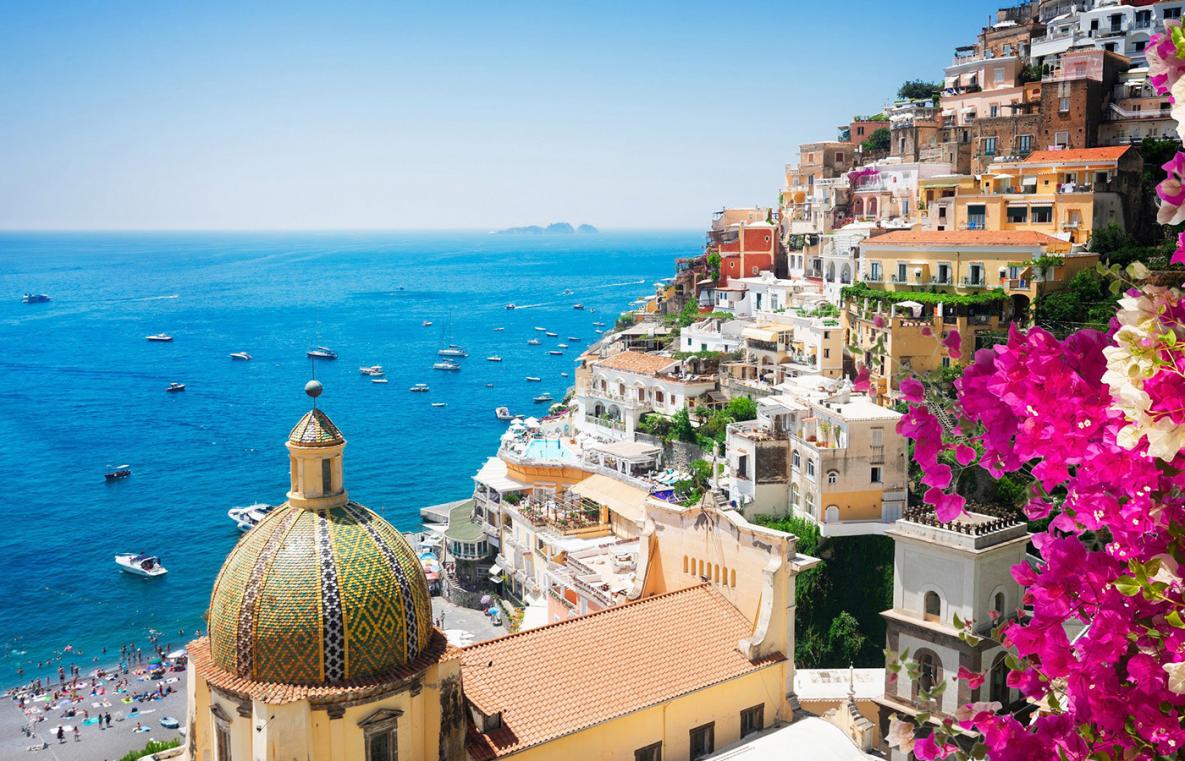 Excursion from Port
Sorrento, Pompei, Positano
Duration:
8 hours (Approx)
Reserve Now
Tour Description
POMPEII
With all three of these most fascinating places in close proximity to each other, it is possible with the aid of alca private driver to see them all in a one day tour. Pompeii of course was the great Roman city which was covered in ash when Mt Vesuvius erupted in 79AD. Much of the buildings or focal points of the town are still visible and with the help of a guide on a private tour, it is easy to imagine Pompeii as it was once upon a time,visiting the Pompeii Ruins must make it to your agenda.The site of Pompeii, the petrified memorial to Vesuvius's eruption in AD 79, is the largest, most accessible, and probably most famous excavation anywhere. A busy commercial center with a population of 10,000–20,000, Today it's choked with both the dust of 25 centuries and more than 5 million visitors every year; only by escaping the hordes and lingering along its silent streets can you truly fall under the site's spell. On a quiet backstreet, all you need is a little imagination to picture life in this ancient town.
SORRENTO
Sorrento is one of the most popular places in the whole Sorrento Peninsula,and is one of the ones that have the strongest appeal in Italy. It is, after all, a historically,artistically and naturalistically important center. Although not all, especially those who approach it for the first time, they would know how and what to visit once you get there.
Sorrento must be lived and there is no better way to do it than on foot, starting from the center, accepting to get lost in a village full of history, life and humanity. Our Wallet trough the center of sorrento can only start from piazza tasso, the main one, a young square, that has contributed to redesigning what the entire structure of the Historic center of sorrento is.
The best way for to visit Sorrento? Getting lost in the alleys, folli Wong what the heart tells you... It will be the activity that you will remember most of Sorrento,the one that will make your heart beat even years after the holidays.
POSITANO
Located in the heart of the Amalfi Coast, Positano, Italy is a place where you can wander romantic alleyways, one of the most picturesque and beautiful little fishing villages in all of Italy. The setting of this colorful town high up on the mountain makes for some mesmerizing scenery and the winding coastal drive which takes you all the way up there is a genuinely memorable experience. The town is perched up high on the side of a cliff and houses of many different colors appear to be stacked on top of each other as they drop vertically toward the sea and centre of town below.
Positano is a nicely quiet village and the surrounding streets are for pedestrian's only leaving you free to walk peacefully around a little maze of shops and cafe's which trail around the main focal point of the town, Piazza Mulino. Finally once you have walked down through the centre of town you will reach the oceanfront where the many restaurants or bars offer a great way to end your luxury tour on the Amalfi Coast.
 Positano is also famous for to be one of the most loved places by travellers and Instagram models. Have your camera  at the ready,this gorgeous little town is every photographer and travel blogger's dream.  It is like nothing you will have ever seen before.
Pompeii,Sorrento,Positano in brief :
* Alcaexcursions private driver speaking english will meet you where your cruise ship will be docked and will be easy recognizable due to due to the sign on which will be written your name and our agency logo.After a brief presentation,you will be accompanied to your luxury and licensed Mercedes vehicle for to start this lovely tour.
*We will drive to pompeii where we will make our first stop (2h) alca will leave you right at the entrance of the ruins.
*once visited pompeii,you'll continue driving for about 45 minutes until to reach the second destination of the day the beautiful Sorrento where you will another 2 hours for discover this lovely and historic town.
*Then your chauffeur will meet you in the main square "Piazza Tasso" ready to drive for only 30 minutes for discover one of the most attractive places situated in Italy.. the charming Positano.
*The return driving to your port where your ship it's located will be in time and in absolute comfort.
*Total duration 8 hours
IMPORTANT NOTES:
Please kindly note  that your driver will be at your complete disposal for the entire time, personalizing your sightseeing tour in order to offer you the best possible experience; in our tour descriptions  you can read the highlights of each location, but of course you can discuss with your driver the itinerary and the timing between each place which might be subject to change (traffic - weather conditions).
*If you are interested to have a special stop for lunch during your tour,please email us for to book in advance,or you can discuss with our local drivers they  can recommend some good restaurant equally,eating well in Amalfi coast  area is easy.
Highlights
The ruins of Pompeii
Archeological excavations
The international town of Sorrento
Positano's Piazza dei Mulini
*Entrance Fees and Times
Pompeii - 15 Euros
EXTRA SERVICES (ON REQUEST)
Guide for Half Day: 120 € (2 hours). Guide for Full Day: 250 €.
Maybe you will be interested also in: